Dr Christopher Lyddell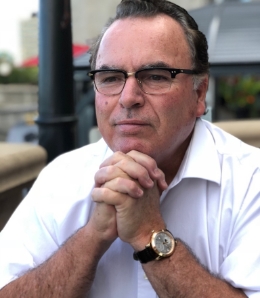 I left Cape Town and did my internship at the Edendale Hospital in Kwazulu –Natal, then returned to Cape Town for six months of pediatrics at the Red Cross War Memorial Children's hospital. Then followed 24 months of Government service or National Service which was something all South Africans did. I was very fortunate!! During this period, I worked in the rural areas of Kwazulu-Natal, a subtropical region of the country with spectacular mountain ranges (No, not bigger that the Rockies but home to the Amphitheatre!!), warm humid climate, the nearby Indian Ocean and traditional home to the Zulu nation. I worked among them for one year, gained experience in OBGYN, Anaesthetics and pediatrics. I spent 6 months in Namibia, again in rural medicine and had exposure to infectious disease and internal medicine.
Following that period, I returned to the big city and worked for 18 months in the teaching hospitals in the city of Durban, KwaZulu-Natal in Anaesthesia and Cardiac medicine before moving to Cape Town in 1986 and doing fellowships in Internal Medicine and Rheumatology.
I remained as a community Rheumatologist in Cape Town working at the Vincent Pallotti Hospital in Pinelands, a suburb of Cape Town before relocating to Alberta, Canada in 2007.
My interest in Musculo-Skeletal imaging actually started in Cape Town, early in my career, during a visit to Oxford and Leeds in the United Kingdom. I have been fortunate enough to continue and foster that passion here in Canada and now consider Point Of Care (POC) Ultrasound an essential tool in the evaluation of most inflammatory and non-inflammatory disorders.